About Mark Morris' Sandpaper Ballet
Morris, Musicality, and Unmitigated Joy
Mark Morris loathes program notes. Or so we've read in his new autobiography Out Loud. So if you'd like to pop out to the bar for a drink or chat with a friend before the performance instead of reading this, you have his blessing. All you know right now is enough to enjoy Sandpaper Ballet in the way Morris intended it.
Still here? Great. Because Sandpaper Ballet, Mark Morris, and Morris' relationship with San Francisco Ballet are fascinating, even beyond what you'll see onstage in the Opera House. First, some context: Morris choreographed Sandpaper Ballet in 1999. It was the third work he had created for San Francisco Ballet after Maelstrom (1994) and Pacific (1995). SF Ballet also performed his Drink to Me Only With Thine Eyes in 1996. Three commissions in five years is remarkable in any circumstances, more so for a choreographer known for a modern dance aesthetic to be commissioned by a classical ballet company. And yet Morris has always been an artist who defies easy categorization.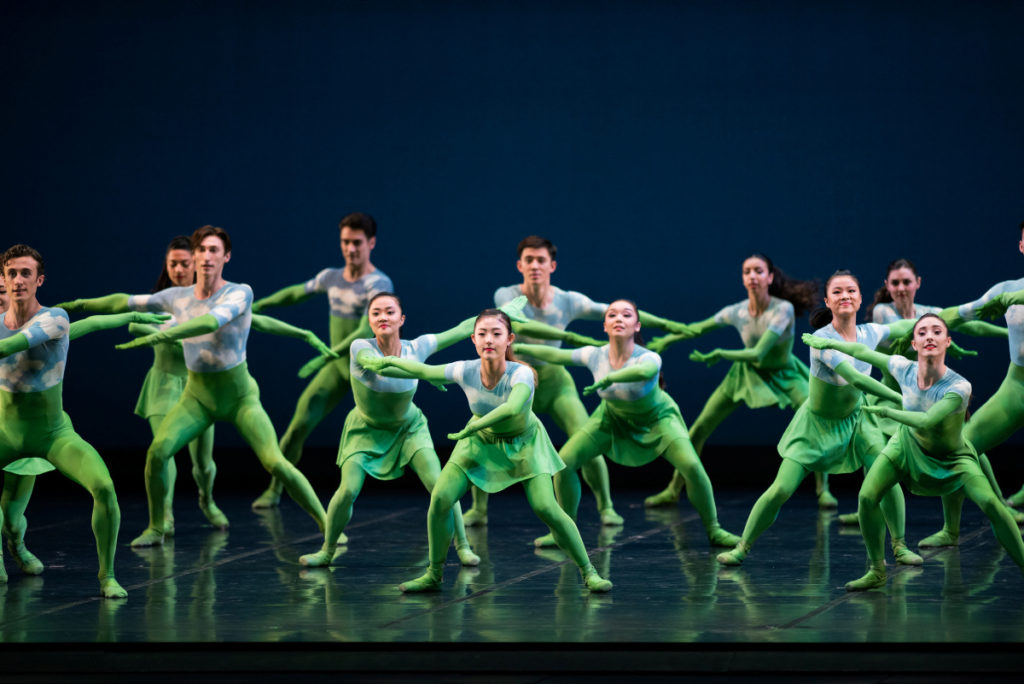 The vast majority of ballet choreographers come to the job through a similar path: they train in ballet, dance professionally with a large ballet company, and start to create works for that same company (or company school) while still dancing. Morris spent his younger years as part of a folk dance collective in Seattle then moved to New York and started his own modern dance troupe, Mark Morris Dance Group (MMDG), in 1980. If his earliest years as a choreographer weren't buoyed by the imprimatur of a large arts organization (although they quickly came calling), nor was he limited by their conventions. The works he created reflected who he was; intensely musical and beautifully structured, they were also funny and occasionally a bit outrageous, too. You felt like you came out of a MMDG performance knowing a little bit more about Morris, or at least how he felt about a range of different things, particularly music.
When Helgi Tomasson commissioned the Company's first Morris work in 1994, he knew from the start that he didn't want it to be a one-time thing. And it wasn't: Morris has created a total of eight new works for SF Ballet, including the full-length story ballet Sylvia.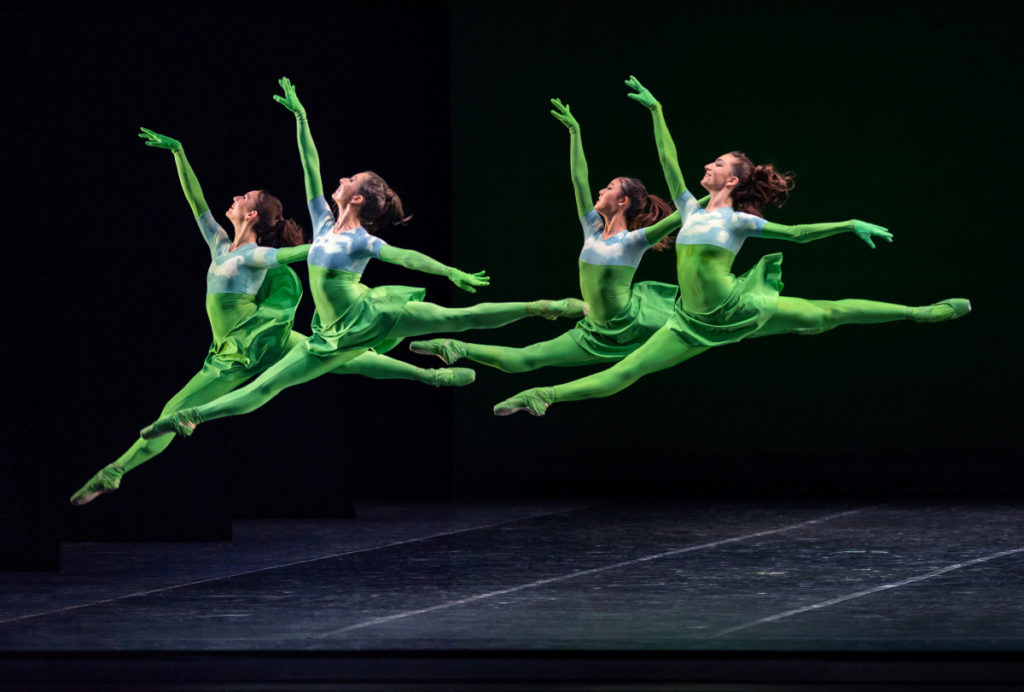 But back to Sandpaper Ballet. Morris is known as an intensely "musical" choreographer, someone who is both inspired by and deeply knowledgeable about music—a wide, eclectic range of music. After having worked with SF Ballet dancers and, importantly, being suitably impressed by the SF Ballet Orchestra, Morris decided to choreograph a ballet that featured a big orchestral work—featuring 11 pieces by 20th-century American "pops" composer Leroy Anderson. Sandpaper Ballet is bookended with Anderson hits, starting with "Sleigh Ride" and ending with "The Syncopated Clock."
Listen to a podcast of David Rosenthal, SF Ballet Orchestra's Principal Percussionist, discussing the music—and quirky instruments—of Sandpaper Ballet
"Mark had always loved the music of Leroy Anderson," says Tina Fehlandt, who staged Sandpaper Ballet on San Francisco Ballet. "He really admires the orchestration. And he likes to introduce music to people. He loved this piece called 'The Sandpaper Ballet.' It didn't work as music for the ballet, but he named the piece Sandpaper Ballet because he wanted people to wonder about the song, then go listen to it." NB: A tribute to vaudeville soft-shoe dancing, it features the sound of sandpaper sanding—and is well worth a listen.
Sandpaper Ballet incorporates 16 women and nine men, who start in and continually return to a five-by-five person grid. For all the light-heartedness in the music, the ballet is rigorous in its composition. "Mark is very mathematically and structurally inclined," explains Fehlandt. "He has this incredible way of manipulating and maneuvering large groups to make formations that are architecturally satisfying." For "The Syncopated Clock," dancers are divided neatly into two cubes: an inner square of nine men and an outer cube of 16 women.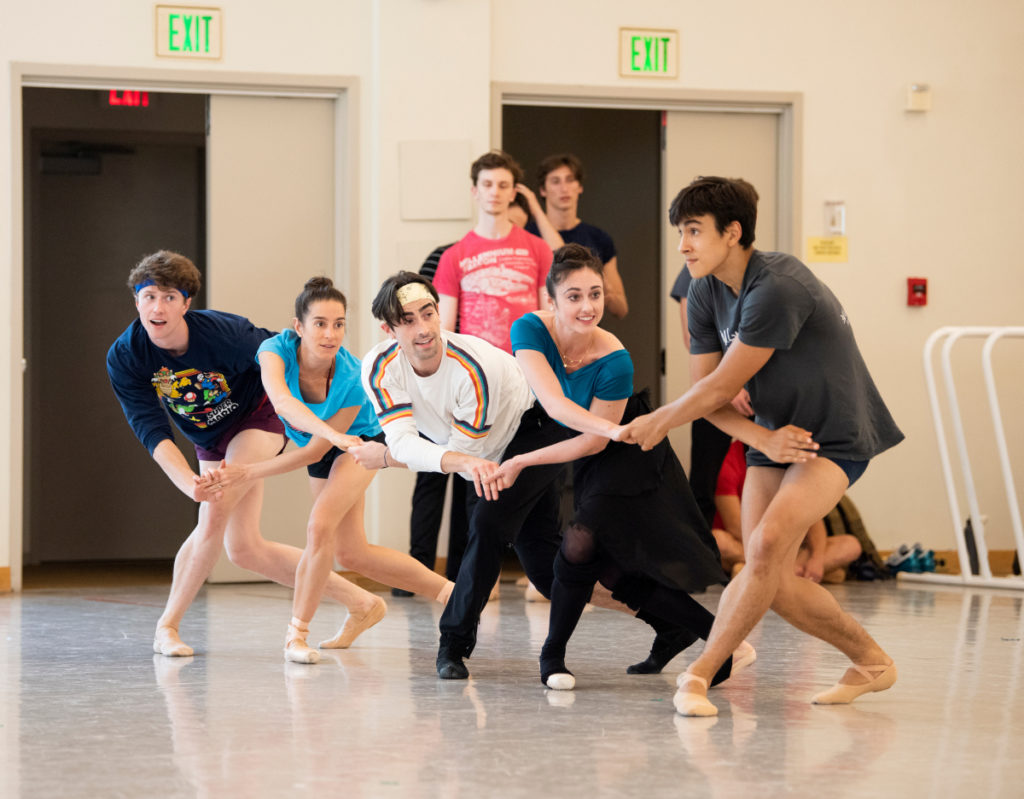 Beyond the steps and the complexities of the grid, Fehlandt shared the ideas behind Morris' work with the SF Ballet dancers. "I was talking with them about motivations, ideas, musicality, rhythm, and group dynamics," she says. "And I gave them a two-sentence history of the Mark Morris Dance Group, and the idea that it's people dancing together and not people dancing at you. The dancers here had already realized that they had to work together to make this ballet happen."
Which, Fehlandt says, was exactly what Morris intended when he created Sandpaper Ballet. "From my point of view, Mark was in the mood to do something big and celebratory and joyful—to say to these dancers, 'let's all dance together.' In rehearsal, at one part of 'The Song of the Bells,' all of these principal dancers were holding hands and laughing hysterically. And that unmitigated joy is really, really great."
by Caitlin Sims
Header Image: Thamires Chuvas and Cavan Conley in Morris' Sandpaper Ballet // © Erik Tomasson