About the Pas de Deux from After the Rain
A Lifetime of Emotion in Eight Minutes
In After the Rain, choreographer Christopher Wheeldon has created a pas de deux of such intimacy that it's not until the two dancers lie in repose at the end that one remembers to breathe. Created in 2005 for New York City Ballet, the pas de deux is the second half of a two-part ballet. However, it has more than enough power to stand on its own.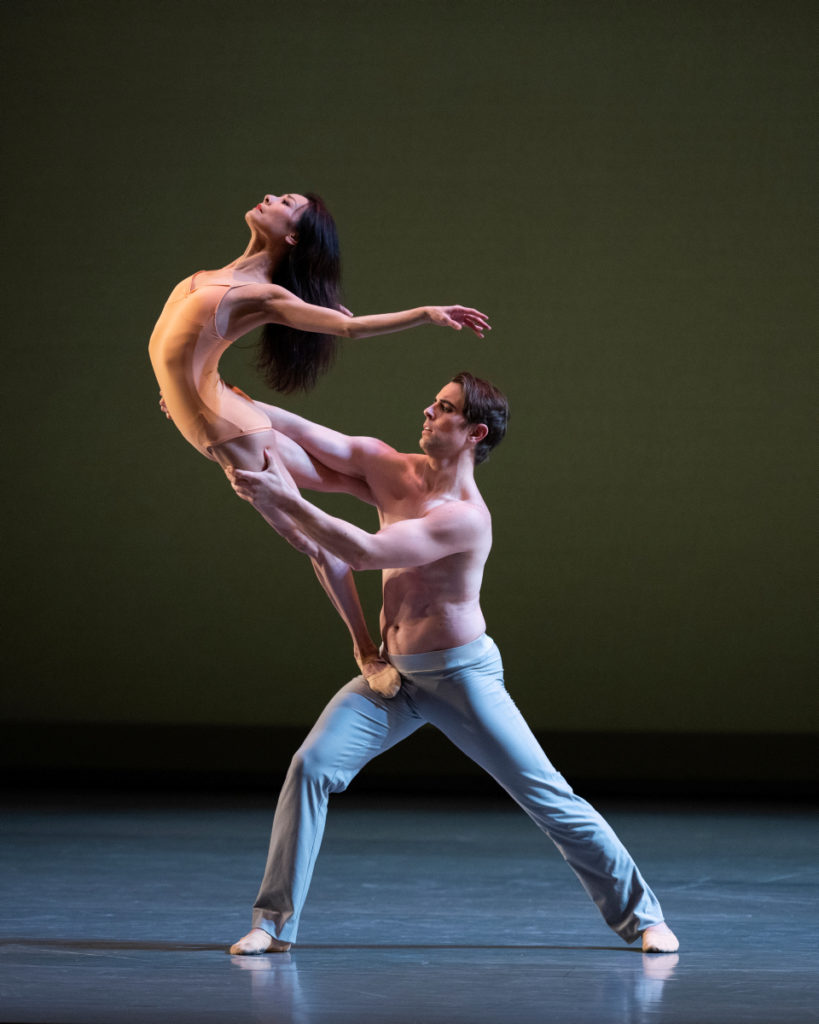 After the Rain is set to music by Arvo Pärt, the first movement to Tabula Rasa and the pas de deux to Spiegel im Spiegel. Born in Estonia in 1935, Pärt spent the early years of his career composing for film and television. After graduating from the Tallinn Conservatory in 1963, he began experimenting with style. In the mid-1970s, following a period of silence during which he studied medieval music, including chants, he devised a new compositional method. He dubbed it "tintinnabulation" (from the Latin for "little bells") because of its dependence on structures like triads, whose three tones he described as being like bells. Spiegel im Spiegel, written in 1978, is Pärt's second score in this new style. (The first was Für Alina in 1976.) Carried by two instruments—piano and violin, the latter playing only whole notes—the score is as mesmerizing as the measured, intertwined duet it accompanies (or likely yielded). Its soft minimalism provides apt packaging for such an intimate dance.
Though this pas de deux lasts only eight minutes, it is filled with a lifetime of emotion. The female role is one of heightened femininity, accentuated by hair tumbling over shoulders and a soft pink leotard, while the male role, far from using power or vigor to express masculinity, gives us man as protector or nurturer. As if in answer to the delicacy of the score, gentleness and sensitivity unite the two dancers in a hypnotic bond.
by Cheryl A. Ossola
Header Image: Yuan Yuan Tan and Luke Ingham in Wheeldon's After The Rain // © Erik Tomasson