Celebrating Helgi Tomasson Opera House Exhibit
A Rotating Photo Installation Throughout the 2022 Season
San Francisco Ballet in partnership with the Museum of Performance + Design (MP+D) celebrates the distinguished career of SF Ballet Artistic Director and Principal Choreographer Helgi Tomasson with the new exhibit, Celebrating Helgi Tomasson: Innovating the Classical. This rotating installation can be viewed on the north Grand Tier level of the War Memorial Opera House during the 2022 Season.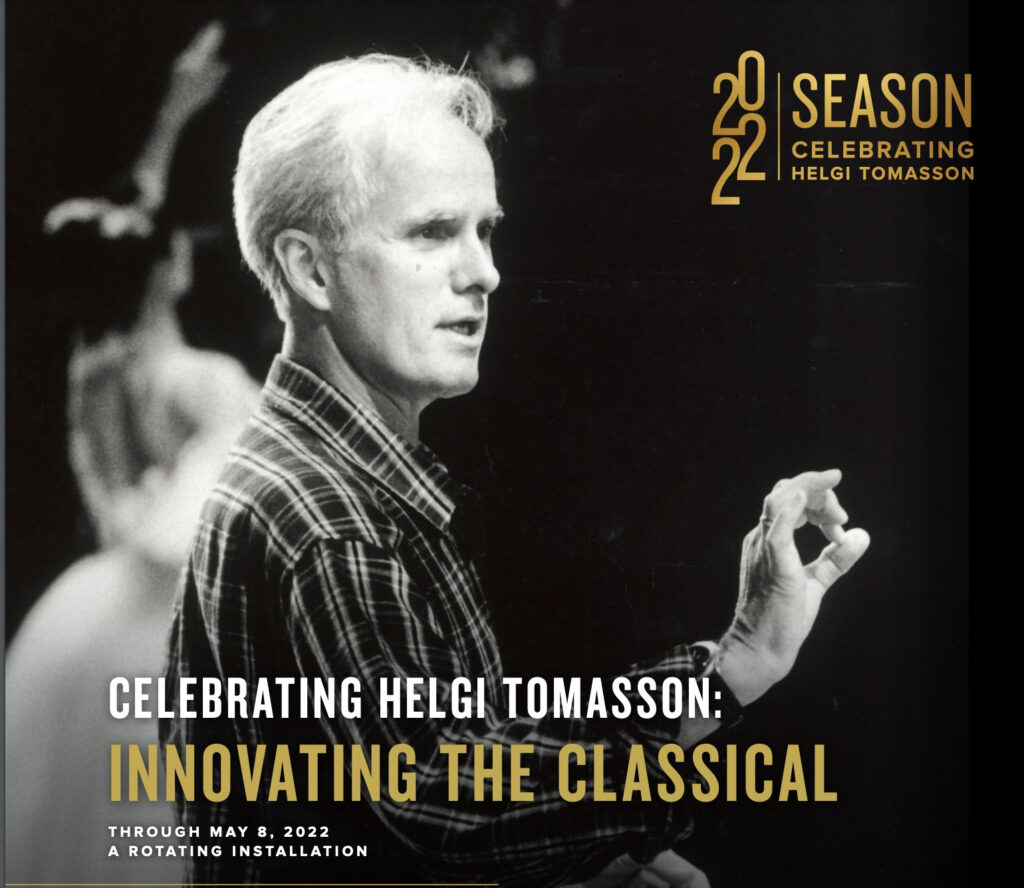 Since his appointment as artistic director in 1985, Tomasson has been heralded for balancing an embrace of classical ballet with a drive for innovation and artistic creativity. During his tenure, he has choreographed over 50 ballets for the Company, mounted and commissioned new works, and conceptualized several acclaimed festivals, including the 1995 UNited We Dance Festival, the 2008 New Works Festival, and the 2018 Unbound: A Festival of New Works. Tomasson has connected SF Ballet to the world through co-commissions with American Ballet Theatre, The Royal Ballet, and Dutch National Ballet; and major tours to Paris, London, New York City, China, and his native Iceland.
Visitors are encouraged to visit the exhibit regularly as the ballets featured will change throughout the Season to highlight the iconic works choreographed by Tomasson that are being performed this Season alongside selected works from his extensive portfolio, showcasing SF Ballet's diverse array of past and present dancers over the past 37 years.
Header Image: Helgi Tomasson // © Erik Tomasson