Danielle Rowe Q&A
Insight into Rowe's 2021 World Premiere

We spoke with choreographer Danielle Rowe in November, as she was in the midst of creating Wooden Dimes. Set to a commissioned score by James M. Stephenson, Wooden Dimes explores the magic—and the drama—of the backstage world.
What led you to tell this story at this moment?
Last year when Helgi [Tomasson] commissioned me to create a piece, he told me that it would be performed at the Orpheum Theatre, because the Opera House was being renovated. The Orpheum was built for vaudeville, and I thought it would be beautiful to have a piece set in the '20s that would tap into the theater's architecture.
I started developing a story about a couple in which the woman is in the theater and becomes a star. And her husband is a civilian. As she becomes more and more successful, their relationship shifts and evolves.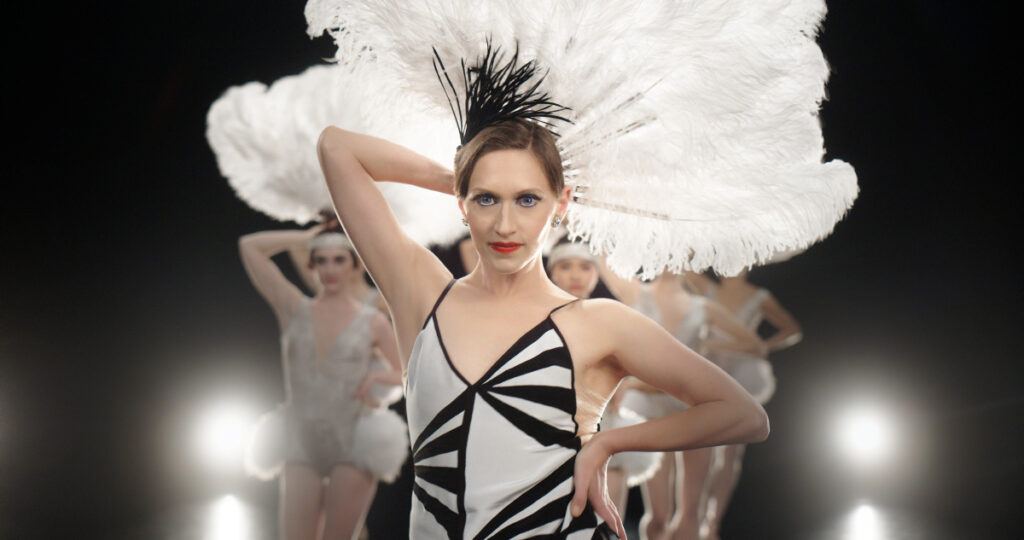 Can you describe your creative process? Did you come to the studio with specific steps in mind?
I didn't have specific steps, but because I had the story so clearly in my mind, I had an idea of the demeanor that I wanted each character to have; I knew where I wanted the story to go in each scene. Those were the constraints I gave myself, and it actually made it easier for the movement vocabulary to be created. Being physically in the room with these incredible dancers, I wanted to see what they had to say as well. I gave them information about the characters, so they could also offer what they thought those characters would do.
It came together very quickly. The dancers were so hungry to move and to work. Everyone was just so focused and so energized. And knowing so clearly what the story was, it all happened very easily.
Do you choreograph differently for a project that will be filmed?
Yes. I have approached how I design the movement very differently from what I would do if it was just for stage. I had a particular camera angle in mind when I was choreographing it. What's so beautiful about film is offering a viewpoint to the audience. Seeing even just the shift of an eye, or a hand holding another hand, these are little intimate moments that you don't necessarily see in a theater.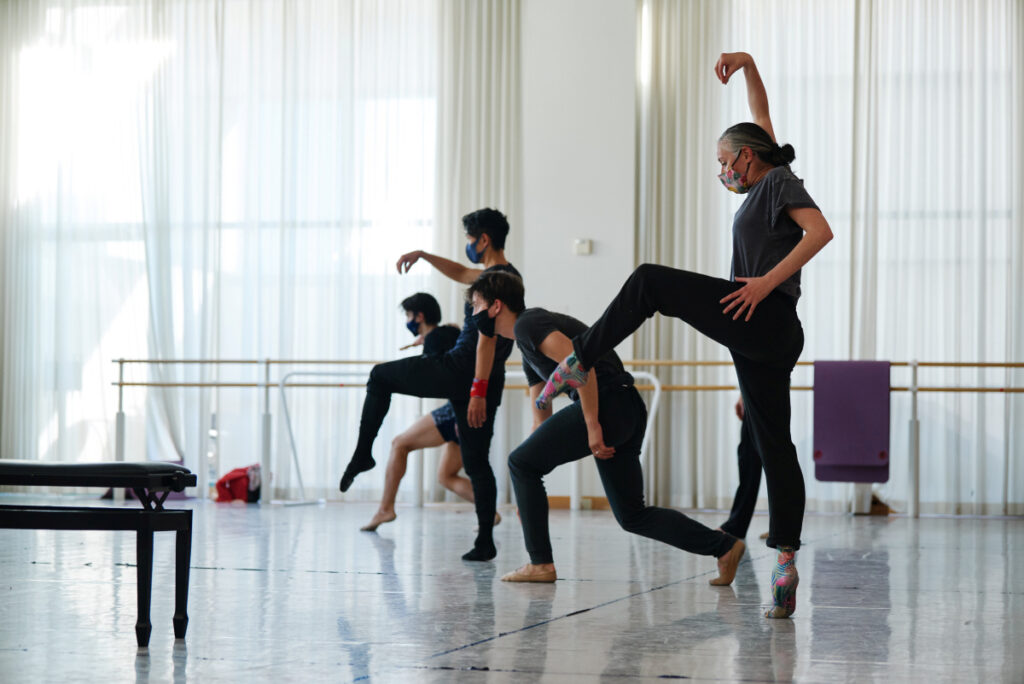 You have dual roles on this piece—choreographer and film director. How do you feel about dance on film? Is it something you'd want to keep doing post–COVID-19?
I really love it. It allows people from all walks of life and from all over the world to view content from different companies and in different styles, and hear different voices and opinions—I think that can only be a good thing.
Is there anything that people should be thinking about before they see Wooden Dimes?
I hope people think, "You know what? It's set in the 1920s; maybe we should get dressed up—a theme night!" But seriously, for me, one thing that's helped me through COVID-19 is experiencing art, and people creating these worlds that others can escape into from their homes. So I hope people are just willing to get lost in it for a little bit.
by Caitlin Sims
This was part of the 2021 Digital Season.
Header Image: San Francisco Ballet rehearsing Rowe's new work // © Erik Tomasson