DISC Teaching Artist Spotlight: Sammay Dizon
Choreographer, Cultural Producer, Teacher

Sammay Dizon (she/they) is a Filipinx American choreographer, interdisciplinary artist, and cultural producer of Bikol, Kapampangan, and Ilokano descent who bridges the traditional and contemporary in centering embodied storytelling as a vehicle for collective healing and liberation. She is the artistic executive director of SAMMAY Productions, founder and chief curator of Urban x Indigenous intercultural arts festival, and a core member of acclaimed street dance theatre company Embodiment Project. Dizon has been a SF Ballet Dance in Schools and Communites (DISC) Teaching Artist since 2016.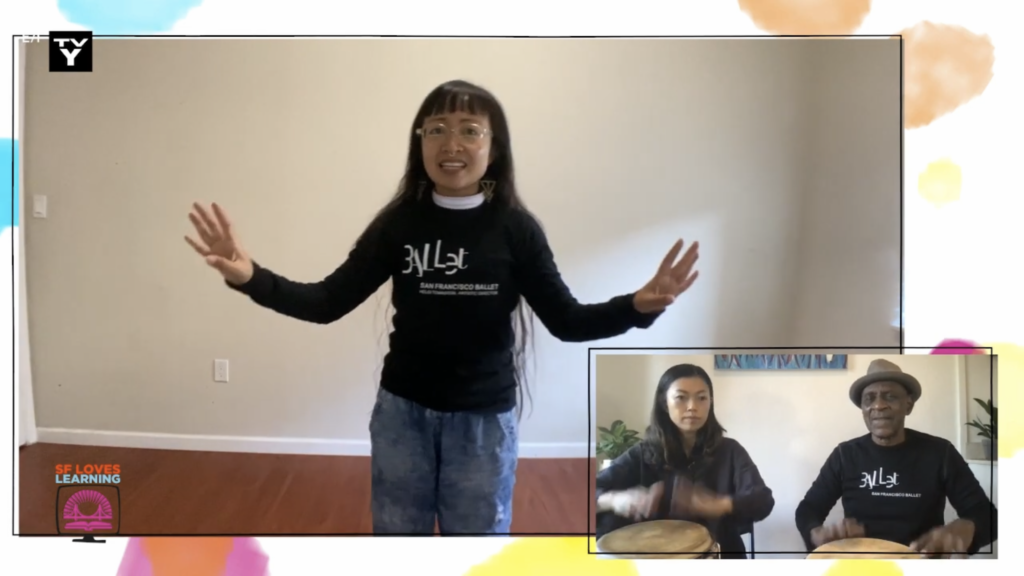 What brought you to the DISC program?
Associate Director of Education Jasmine Yep Huynh. DISC [is] an arts education program I had never seen before—one dancer and one musician pair up to teach every class. Every DISC class has the opportunity to experience live music accompanying the dance instruction. And we're learning dances from around the world whilst speaking to the value of cultural sensitivity, responsiveness, and advocacy. These were fundamental characteristics that blew my mind from the get-go.
Can you share one of your most memorable experiences in the classroom with DISC?
I can't look back on the plethora of memorable and beautiful experiences I've had through DISC without seeing [recently passed DISC musician] Mr. Zeke [Nealy] drumming and rapping right by my side. Some of my most treasured teaching experiences happened right before COVID-19 shut it down. We had the privilege of co-teaching the pilot residencies at [Boys & Girls Clubs of San Francisco (BGCSF)] Excelsior Clubhouse [and] Willie Mays Clubhouse, and Carver Elementary School. It's hard to point out specific moments because I honestly feel that all of the work I've done inside San Francisco Unified School District schools and BGCSF clubhouses is precious, necessary, and noteworthy. But it was definitely through those residencies with Mr. Zeke that we marked the importance of our work and presence in these communities.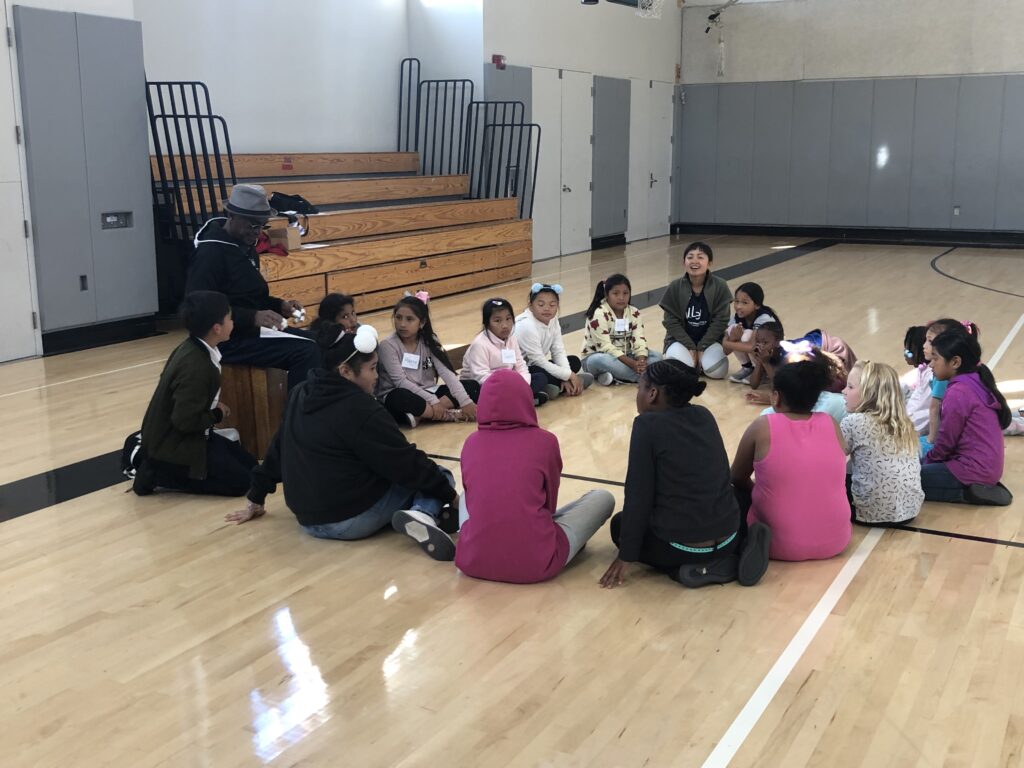 What is most important to you to impart to students?
Dance is for everyone and no one is like the other. I create a container in which students can find what is most true and unique about themselves, for themselves. Dance should be utilized as a tool to speak on deepening connection with self and others; living more respectfully and holistically; and celebrating inclusivity through embodied expression. Dance changes lives and I want my students to feel that—to feel that they can move through whatever is it they are going through. Dance is a metaphor for life; all that we do through dance can be applied to real life: our spatial awareness; understanding how parts of a whole are connects; the formations we weave in and out of daily; and most importantly, the choices we make. If there is one lesson that my students take away from their time with me, I hope it is the embodiment of their agency—their agency to choose; the choice to live better; and the opportunity to transform their own lives.
What are you most proud of in terms of your work with the DISC program?
Oh, I would be remiss if I didn't shout out Summer Dance Camp! I really am honored to have been a part of the founding planning team and to get to witness this gift grow and grow and inspire more young lives in San Francisco. I've also had the honor of serving as the BGCSF Liaison during my time in DISC which helped us to further pilot after school programs and Dance Days throughout the city. The partnership between SF Ballet and BGCSF has always held a special place in my heart. I am most proud of the sincere relationships I've cultivated throughout my time with DISC—bred from integrity and respect for what has always been with a shared ignited vision for the future.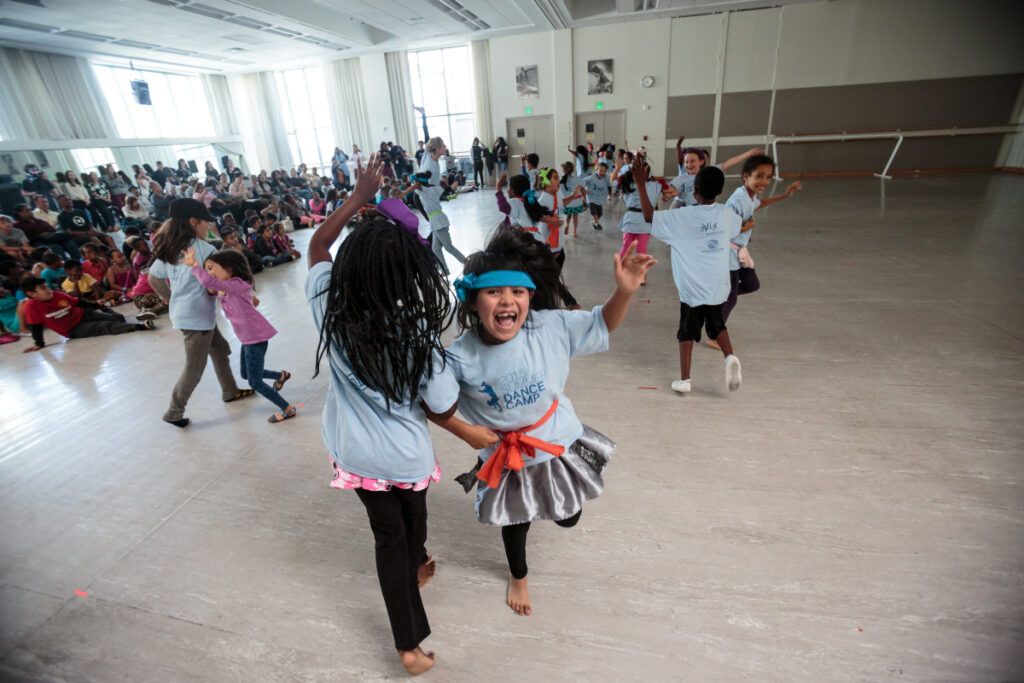 What is next for you and how will you take your experience with the SF Ballet DISC program with you?
It's been a long time coming, but I will finally be returning to academia in the fall! As an MFA candidate in the Choreographic Inquiry program at UCLA's World Arts & Cultures/Dance department, I will be diving deep into research and practice through the lens of healing intergenerational trauma in BIPOC communities through dance and performance ritual. I am embarking on a deeply personal and intimate creative process towards a performance ritual that will honor my paternal grandmother (Nanay Carling) who struggled with Alzheimer's when I was a child.
All that I have done thus far has led me to this moment—as a teaching artist, producing director, choreographer, curator, healer, facilitator. From my experience with DISC, I will certainly bring along the many lessons learned while teaching. A remembering that I am always a student first. And I will bring along the spirit of my work with Baba Zeke Nealy—to transform the world through dance, music, and love—always.
---
Header Image: Elementary students participate in a dance class during SF Ballet's Dance in Schools and Communities (DISC) Residency Program with SF Unified School District \\ © Brandon Patoc
Thumbnail Image: SF Ballet DISC Teaching Artist Sammay Dizon leads a dance lesson accompanied by musicians Zeke Nealy and Satoko Nealy on SFUSD's TV program SF Loves Learning on KTVU Plus // © San Francisco Ballet