Remembering Zeke Nealy
A Beloved Teacher and Musician
San Francisco Ballet is saddened to share the news that our wonderful Dance in Schools and Communities (DISC) musician Zeke Nealy passed away on April 22, 2021. Zeke was a cherished member of SF Ballet's education team for more than 30 years and a beloved member of the Bay Area music and dance community.
Fondly known as Mr. Zeke to tens of thousands of Bay Area children, his drumming filled SF Ballet's DISC dance classes with music that encouraged young students to discover their creative voices. Zeke was an inspiring educator, brilliant musician, and celebrated visual artist. He described his desire to create art as "an unyielding obligation to myself to explore the inner mechanism of my creative consciousness," and his love of music, especially Haitian drumming, was contagious. For over three decades, students of all ages danced to the beat of Zeke's drum. He had a profound impact on all who knew him and will be deeply missed.
This loss feels especially challenging to process in this time when we are all still physically separated by the pandemic. In order to pay tribute to, honor, and remember Mr. Zeke as he was in life, we reached out to members of the DISC team who had the opportunity to work and learn alongside him for many years and asked them to share their stories.
---
"Working with Baba Zeke Nealy over the years has been the greatest honor of my teaching artist career. He was a true OG. There was no one who could command a room like he did—he could do it all with that big smile and even bigger heart. Everything Zeke did was rooted in love. All the lessons he shared with our students somehow circled back to the fundamental notion that to live is to love. To live is to love yourself wholly and completely, exactly the way you are. And to reflect that love unto others and everything around you.
"Baba Zeke—lovingly known as Mr. Zeke—was cherished by all. Through music, he shared with our young ancestors what it meant to be one with the rhythm of life. How music was in partnership with the dance and how that union created a passageway for all life force to come through. He was so generous with his cultural knowledge and musicianship. He was truly a reservoir of ancestral wisdom. Zeke taught students how to respect the culture by respecting the drum—and would turn that lesson into one about respecting one's self and all life on earth.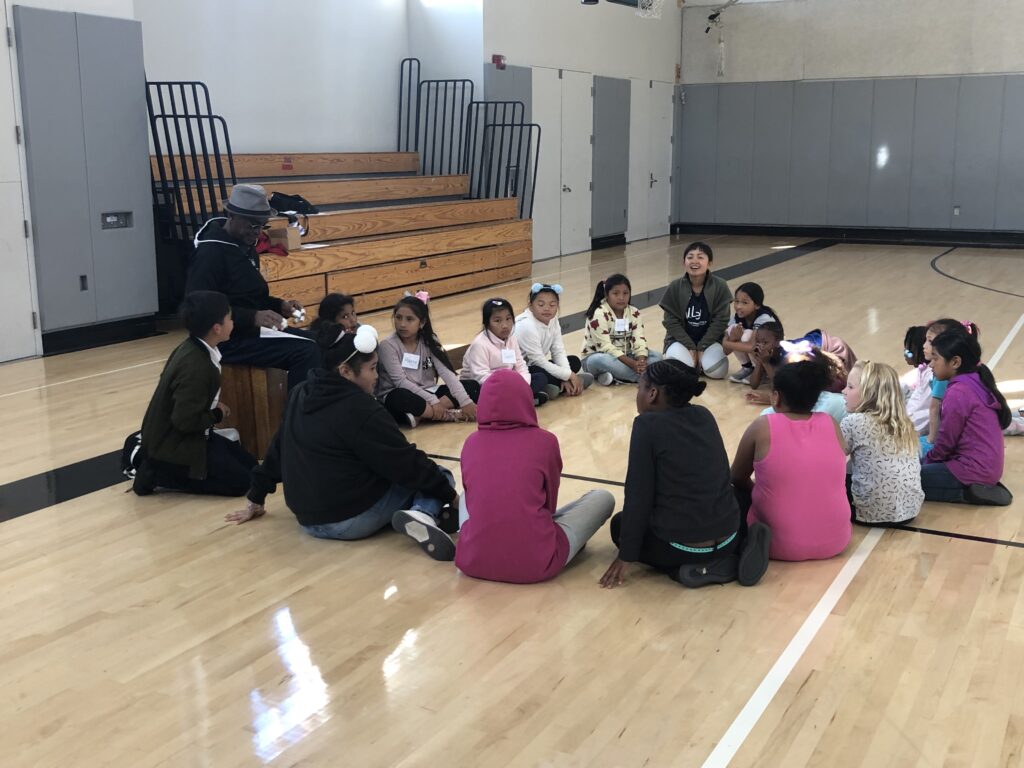 "Mr. Zeke had such a special way with the children of San Francisco and was truly their protector. Having lived through times of segregation and civil unrest, he sought to bring peace and mindfulness to every youth he encountered. He was especially committed to sharing his cultural practices rooted in African principles and diasporic traditions to Black youth—always seeking to return them to Source. Some of our deepest work happened in the year before the pandemic during pilot residencies in Hunter's Point. It was such a privilege to get to witness these intergenerational exchanged throughout our time—how the students would sit in a circle around Mr. Zeke and his drum and just be in awe. Sometimes, kids would just hold onto Zeke at the end of class and even call him 'grandpa'—everyone wished Zeke was their real grandpa. He treated everyone like family. He made sure everyone felt like they belonged.
"In my reflections since Zeke's passing, I have begun to understand the true impact he had on my own life. We were truly family and brought that sense of kinship to all the classes we taught together. I am who I am as an artist, educator, and advocate because of Baba Zeke Nealy. As we collaborated on lesson plans and shared in our own organic rhythm and synergy, I too was learning. Through his affirming ways, I learned to truly see myself as a teacher. To bring my fullest self to the work with our young ancestors—to no longer shy away from my own unique gifts. I was able to root deeper into my style of teaching and trust myself as a channel for ancestral wisdom to come through even in the classroom (or cafeteria or gymnasium). We truly embodied a sense of rootedness and flow through our shared teaching style. We called ourselves 'the dream team.'
"In my last phone conversation with Zeke, we shared in the knowing that his work on this Earth plane was not yet done. I know that now—that work is in our hands. That work is in my hands. It is our responsibility now to root ourselves even more deeply in love to bring spaces of peace, mindfulness, and healing to all. It is our duty to love the way Zeke loved. To center ourselves in belonging and affirmation of one another's unique gifts and identities. It is our responsibility to stay fervent in the face of injustice and bring equity to the forefront—all that People of Color deserve. All that is long overdue. It is up to us to create spaces where our children not only remember who they are, but find that sense of freedom inside of themselves. It is truly our duty to ensure that Black children are free and know this embodied freedom for all of their lives. Asé.
Rest in Peace, Love, and Rhythm Baba Zeke Nealy.
—DISC Teaching Artist Sammay Dizon
---
Joti
Header Image: Summer Dance Camp with Boys & Girls Clubs of San Francisco // © Chris Hardy