San Francisco Ballet School Goes Digital!
Even when sheltering in place, San Francisco Ballet School never stops moving!
After making the difficult decision to go on an extended break to help flatten the curve and slow the spread of COVID-19, SF Ballet School Director Patrick Armand turned his attention to keeping students and faculty engaged and training during the break. Teachers, students, pianists, and administrators learned new technology, got comfortable in front of cameras, and found makeshift ballet barres in their homes.
It's been an adventure to organize a dozen faculty members, eight pianists, and more than 500 students, but it all felt worth it when the first students tuned in with their own teacher and a pianist. Students of all levels joined from across the Bay Area, and advanced students joined from around the world, from places as far as Germany, Japan, and Spain. After piloting 11 classes in the first week, the School will more than double the number of classes in week two, offering 30 weekly classes for levels Pre-Ballet through Trainee, plus classes for adults and people with Parkinson's Disease.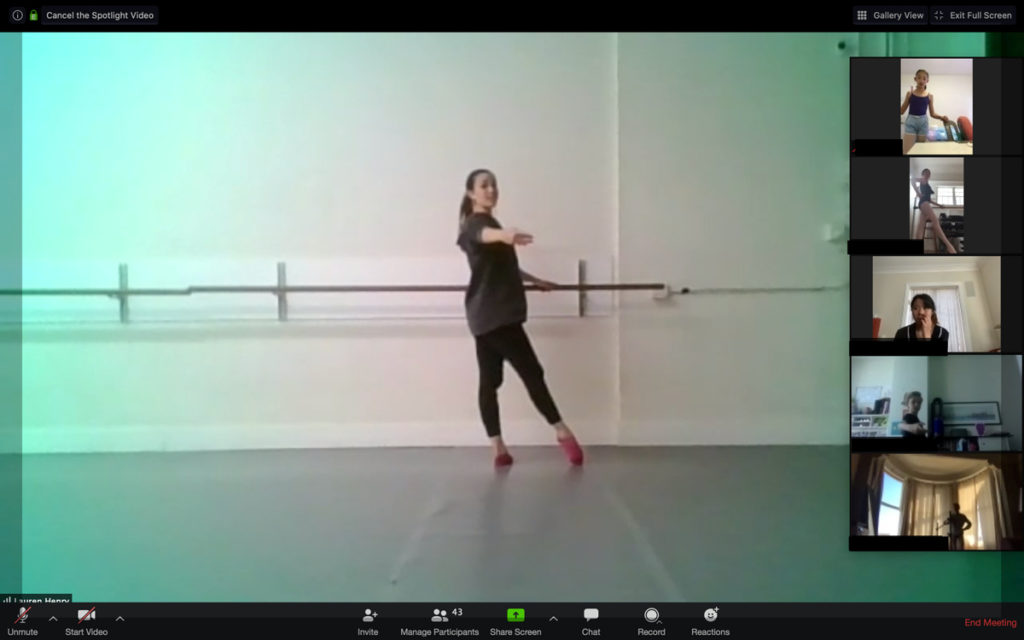 These online classes, both recorded and live, can't substitute for in-studio experiences. As Armand says, "The ballet studio is such a special place because it's where we pass on the knowledge of classical ballet from one generation to the next. I strongly believe that ballet is taught person-to-person and that this process can never truly be replicated outside of the ballet studio. But in these challenging times, we also must find ways to adapt and maintain our essential connection to our students and our communities."
Until everyone can be reunited in the beautiful studios at 455 Franklin St., we'll continue virtually moving and dancing together.
Header Image: SF Ballet School Faculty member Pascal Molat and Lisa Giannone teach the upper levels a conditioning class on Zoom // © San Francisco Ballet