"There's Always Something With the Horses"
Jeffrey Lyons' Favorite Nutcracker Memories
If you've ever seen a production of Nutcracker, you've surely noticed all the children onstage. Have you ever wondered who they are and how they get there? More than 150 students from ages nine to 18 at San Francisco Ballet School join the cast of Nutcracker each year in roles like the dancing children at the Stahlbaum's Christmas Eve party, the five-person dragon in the Chinese divertissement, the battalion of soldiers and mice who face off in battle, and more.
Despite their varied roles, the student performers have something in common: they've most likely been coached by SF Ballet School Faculty member Jeffrey Lyons.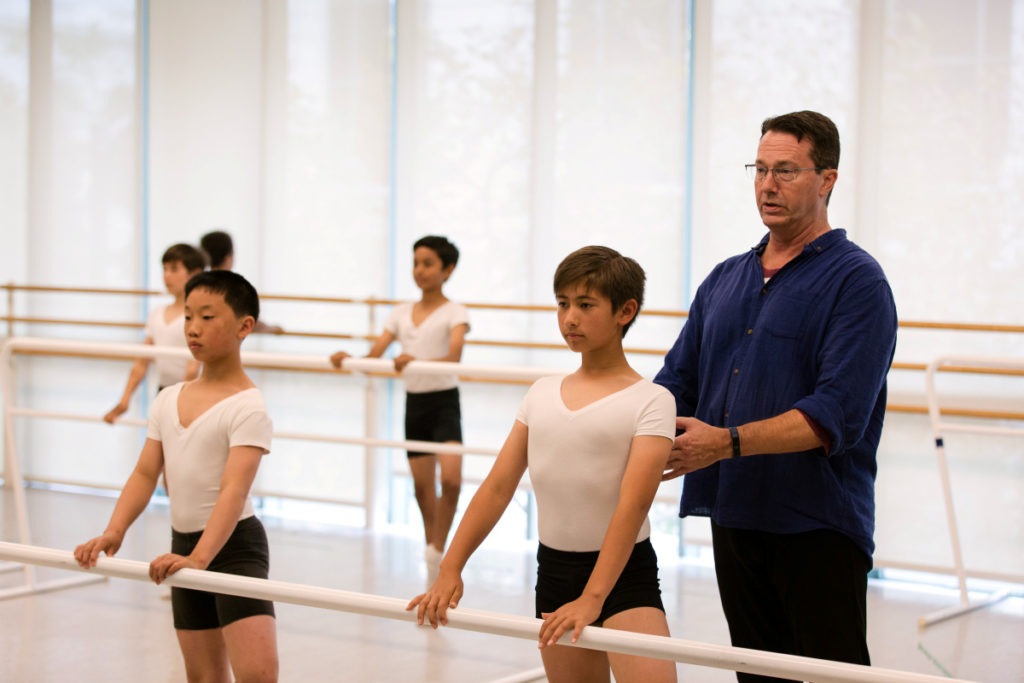 Lyons has taught in the School for 20 years, and been involved in SF Ballet's Nutcracker for 15 years. Every October through December, he works as a children's ballet master on Nutcracker: auditioning students, teaching and rehearsing roles, preparing students for the stage, and casting them in over 30 performances. It's an enormous undertaking, though he doesn't do it alone. Faculty member Kristi DeCaminada coaches Mother Ginger's buffoons, and Company ballet master Tina LeBlanc coaches the dragonflies, butterflies, and ladybugs that dance alongside the Sugar Plum Fairy.
We caught up with the inimitable "Mr. Lyons" (as he's known to his students) to hear some of his favorite Nutcracker memories from over the years.
Capturing the Magic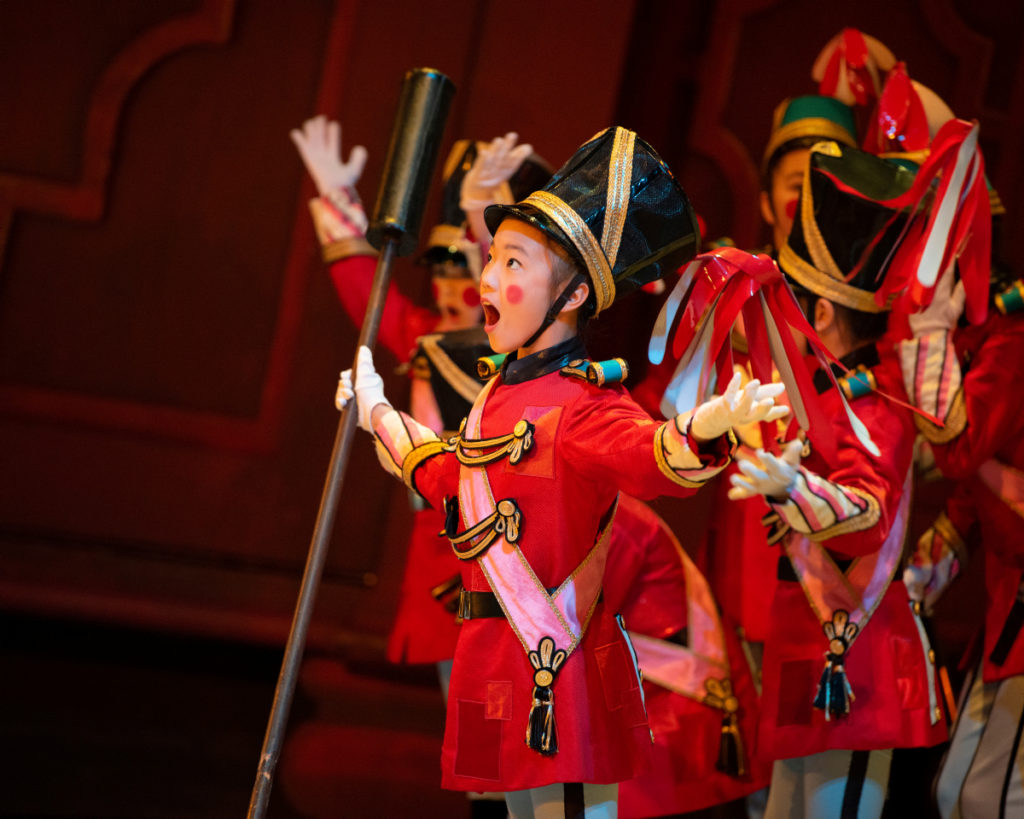 "I've done Nutcracker every year since I was 12 years old, and this would have been my 16th year rehearsing students for the show. My favorite moment is when I see each group of children onstage for the first time after months of rehearsals. They have this sense of wonder that you can see in their faces and eyes. It's so much fun to see their excitement when they get to dance for the first time with the sets and the costumes. To me, that's what Nutcracker is. It's really about the kids."
A Spectacular Nosebleed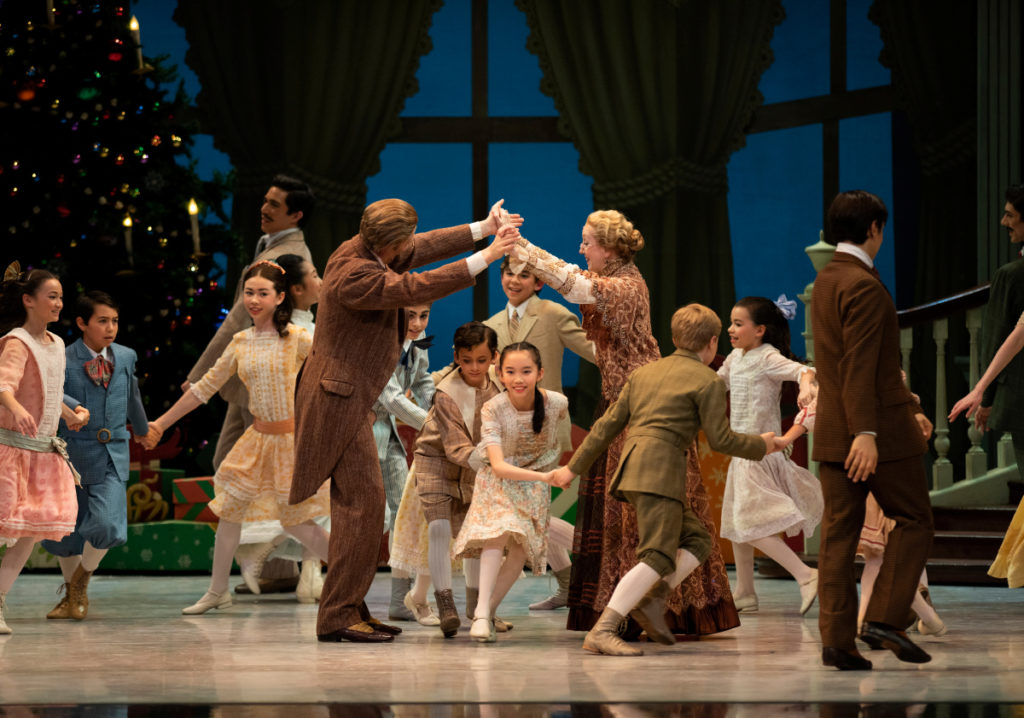 "A few years ago, the party children were backstage ready to make their first entrance in the performance when one student said, 'I think I have a nosebleed.' Sure enough, it was a spectacular nosebleed, nearly dripping off the student's face and onto their costume. I instructed the backstage chaperones to get them offstage and out of costume. The rest of the party children panicked at first—how could they go on missing a cast member? I reminded them that this was no different than when someone missed a rehearsal. The students are so well-rehearsed that, even in an event like this, they can do it. And you know what? They were great! It wasn't noticeable to the audience at all. They had a job to do. This is what happens sometimes in live performance."
Just Horsing Around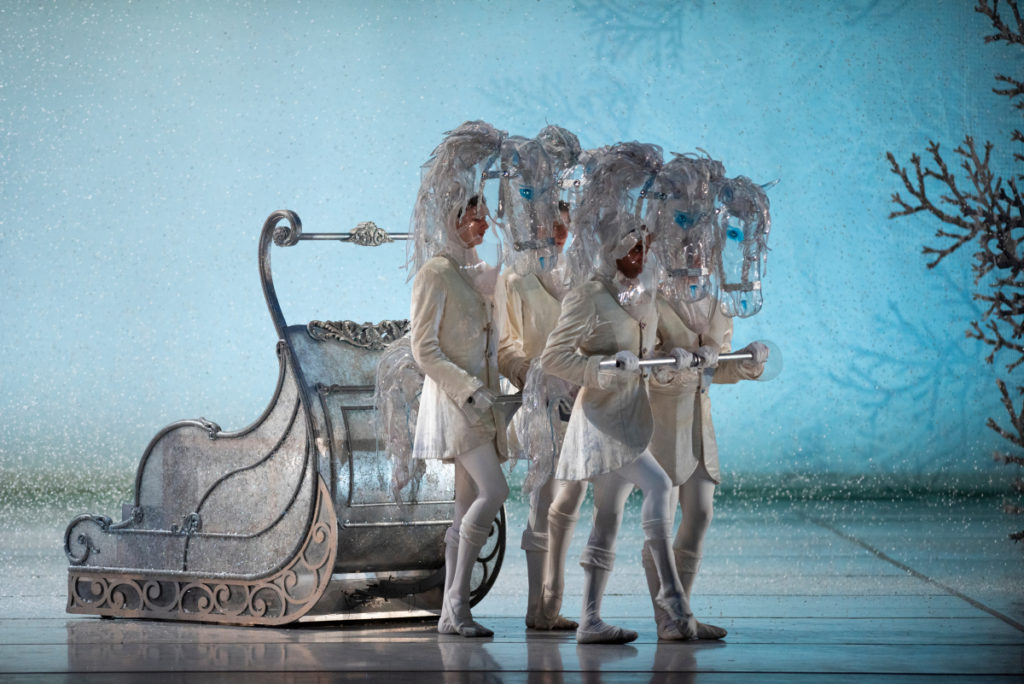 "There's always something with the horses, a role performed by Levels Seven and Eight men. One time, they were in the backstage elevator and one of the horse ears got caught in the door and snapped off. And every few years, we see a mishap onstage. At the end of the snow scene, the horses pull Clara and the Prince away on a sleigh. The men don't have a full range of vision inside the acrylic horse heads, so they are given a visual movement cue by the Snow King to start pulling the sleigh. For one reason or another, occasionally the cue is missed, and they leave without the prince! Of course, when that happens, the Prince reacts quickly and just runs after the sleigh as if it were on purpose. It's always memorable!"
Decking the Halls
Lyons is also known for his abundant festive decorations in the halls of the School and backstage at the Opera House. He started displaying the decorations to help advanced students, who often can't go home until after Christmas, feel less homesick. He adds new decor every year, and it's become a favorite tradition of students, SF Ballet dancers, staff, and volunteers alike.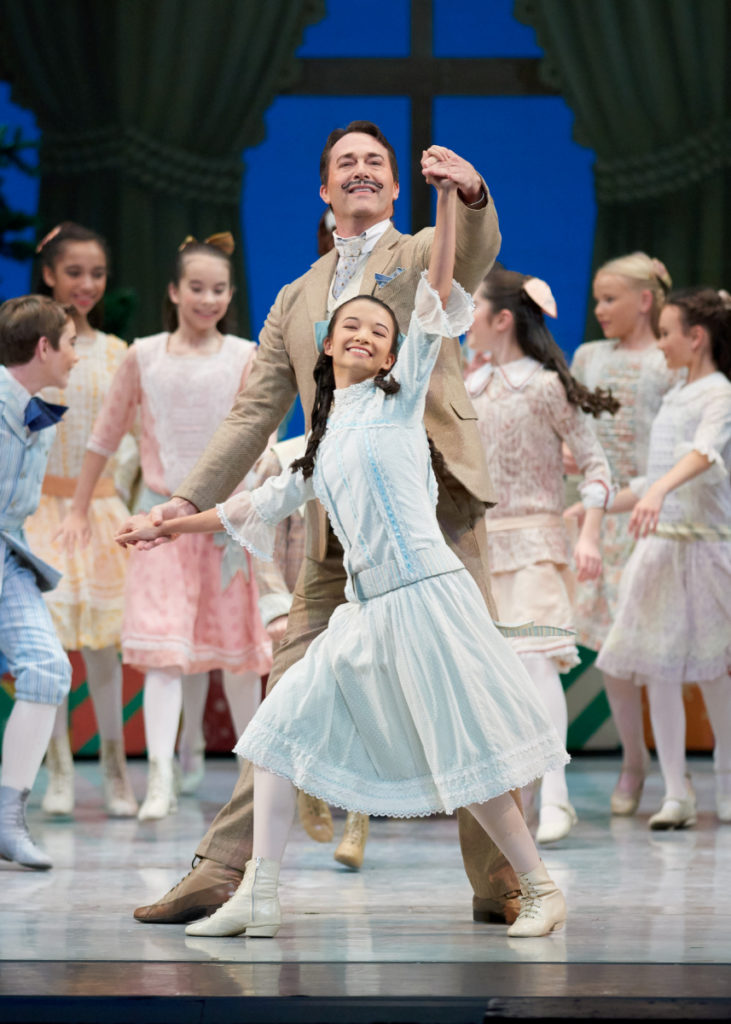 In addition to his work behind the scenes, audiences can sometimes see Lyons perform the role of Mr. Stahlbaum, Clara's father, too! When it comes to Nutcracker, he's a jack of all trades.
What are your favorite Nutcracker memories?
Share them with us on Facebook, Twitter, or Instagram at @sfballet.
---
Nutcracker runs December 13–30, 2023
Header Image: San Francisco Ballet in Tomasson's Nutcracker // © Erik Tomasson