Who is William Forsythe?
Meet the Groundbreaking Choreographer
For a half-century, choreographer William Forsythe has explored the boundaries of classical and contemporary movement, collaborating with dancers, musicians, designers, and other artists to create some of the most innovative work in contemporary performance. Born in New York, Forsythe danced with The Joffrey Ballet before joining Stuttgart Ballet, where he was appointed resident choreographer in 1976. Over the next seven years, he created new works for the Stuttgart ensemble and ballet companies in Munich, The Hague, London, Berlin, Frankfurt, Paris, New York, and San Francisco.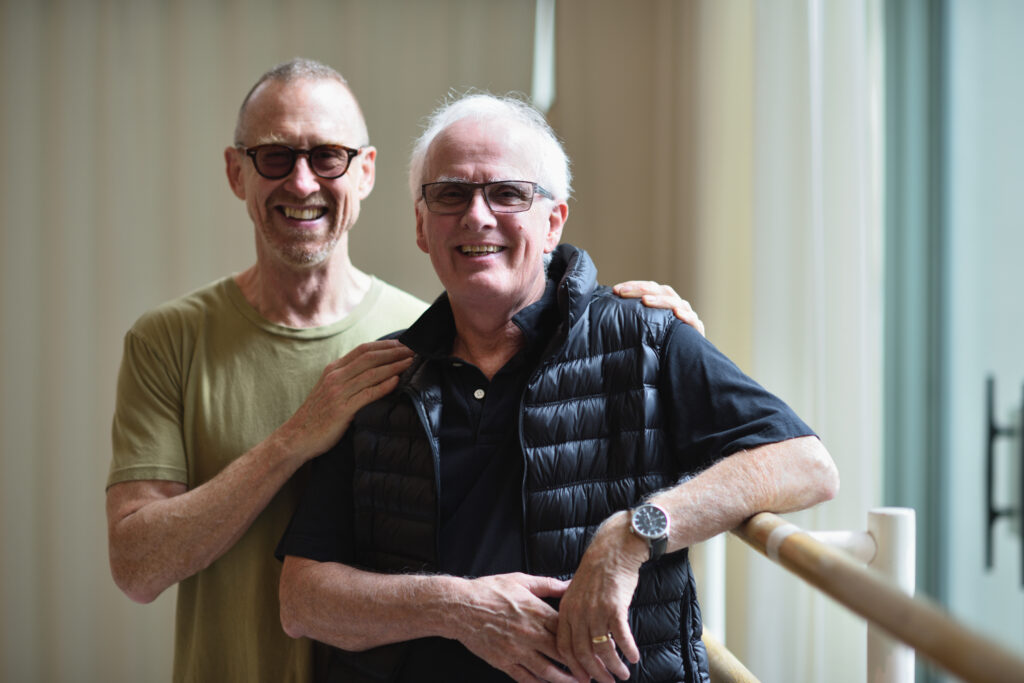 In 1984, he began a 20-year tenure as director of Frankfurt Ballet, where he created works such as Artifact, Impressing the Czar, and Eidos:Telos. His early choreography extended and accelerated traditional ballet movement, an electrifying leap forward that had a profound and lasting impact on contemporary ballet. Forsythe's works have been performed by ballet companies around the world. After the closure of Frankfurt Ballet in 2004, he established The Forythe Company, running that company until 2015. He is currently a professor at the University of Southern California's newly created Glorya Kaufman School of Dance.
In the Middle, Somewhat Elevated
SF Ballet has performed Forsythe's Artifact Suite; in the middle, somewhat elevated; New Sleep; The Vertiginous Thrill of Exactitude; Pas/Parts 2016; and Blake Works I, which made its SF Ballet Premiere in 2022.
Header Image (from left): Jennifer Stahl in Forsythe's The Vertiginous Thrill of Exactitude // © Erik Tomasson; William Forsythe // Photo by Dominik Mentzos; Sasha Mukhamedov and Aaron Robison in the pas de deux from Forsythe's in the middle, somewhat elevated // © San Francisco Ballet