Your Ultimate Guide to Program 03
A Journey Through 20th-Century Music, History, and Literature
What Is It? A trio of abstract stories that touch on 20th century music, history, and literature. Alexei Ratmansky's Symphony #9 takes us back to Soviet Russia; Danielle Rowe's Wooden Dimes transports the audience to Prohibition-era America; and Yuri Possokhov's Swimmer travels back to 1960s suburbia in a surrealistic adaptation of John Cheever's novel.
Who's It For? Anyone who loves going to the symphony, enjoys a Gatsby-themed costume party, or has a passion for American literature.
SYMPHONY #9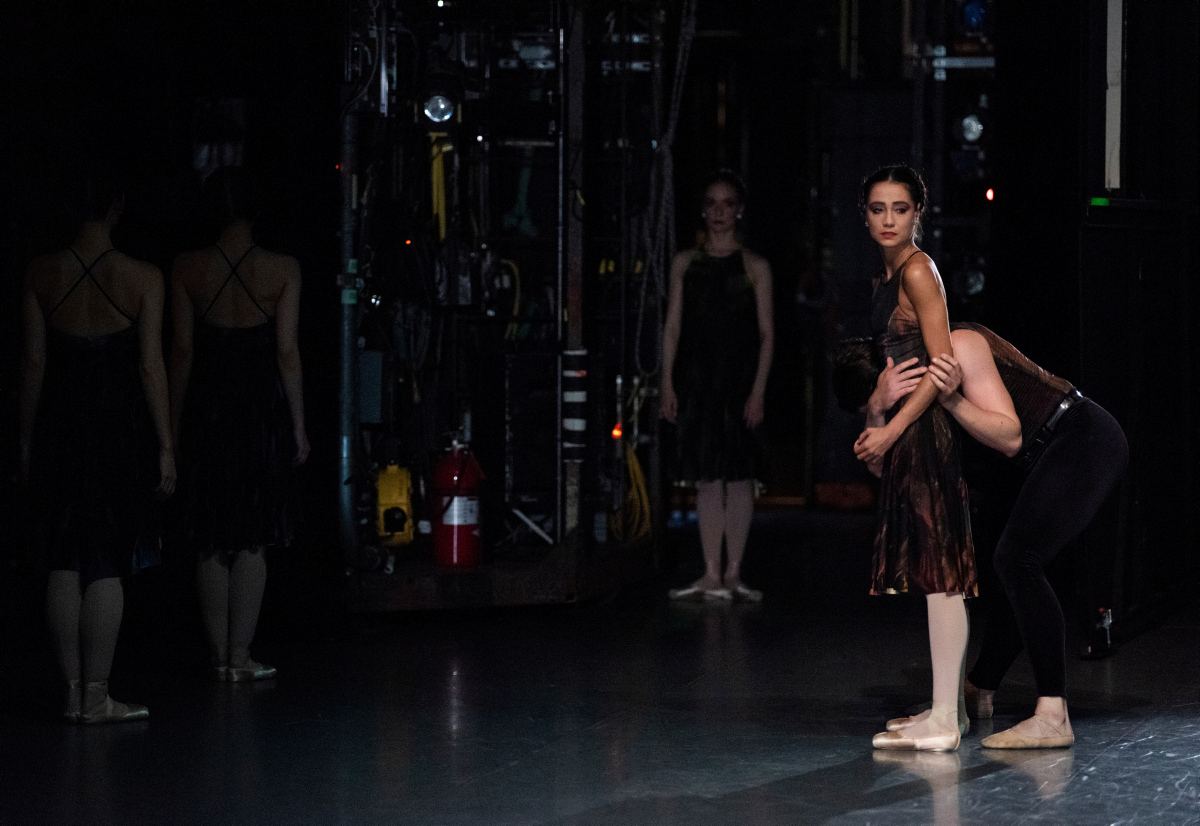 What Am I Seeing? Symphony #9 is an abstract meditation on Dmitri Shostakovich's life. It's headlined by two leading couples and a soloist man. One couple seems to represent Shostakovich and his wife; the other, the perfect Soviet couple. The solo man? Perhaps genius, or history, or time, pushing forward the action while remaining apart from it.
What Am I Hearing? Shostakovich's Symphony No. 9 in E-flat Major, Op. 70. This symphony was written in 1945 following the conclusion of WWII. It was commissioned to be a celebration of Joseph Stalin and Russia's victory, but instead Shostakovich wrote a fun, even funny, piece. It was perceived as mocking Stalin and, three years after its premiere, the world was banned during Shostakovich's second denunciation.
What Should I Look For? Consider the distinctions between the leading dancers: the first couple you meet isn't the main couple, but instead that perfect Soviet pair. Their movement quality is different from that of the other partnership. Can you describe how? And when do you first notice the solo man? How does his presence change the action of the ballet?
WOODEN DIMES WORLD PREMIERE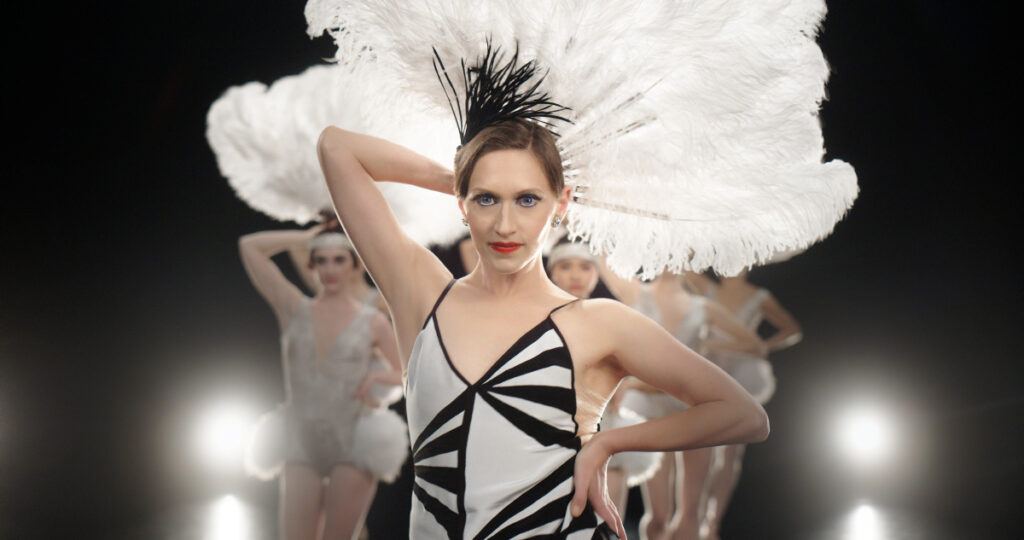 What Am I Seeing? Following the success of For Pixie and Unsaid at the 2019 and 2020 SF Ballet Galas, Wooden Dimes is the first Repertory Season ballet by San Francisco–based choreographer Danielle Rowe. Set in the Roaring 20s, this ballet was reconceived as a dance film for the 2021 Season. Rowe is fundamentally a storyteller and this aspect of her work will come through in this ballet as it follows a couple who must navigate the perils of emerging stardom.
What Am I Hearing? A new score by James M. Stephenson. This is Stephenson's first original ballet score.
What Should I Look For? Notice how film guides the audience's eye, drawing attention to specific moments and gestures in a different way than happens on stage.
SWIMMER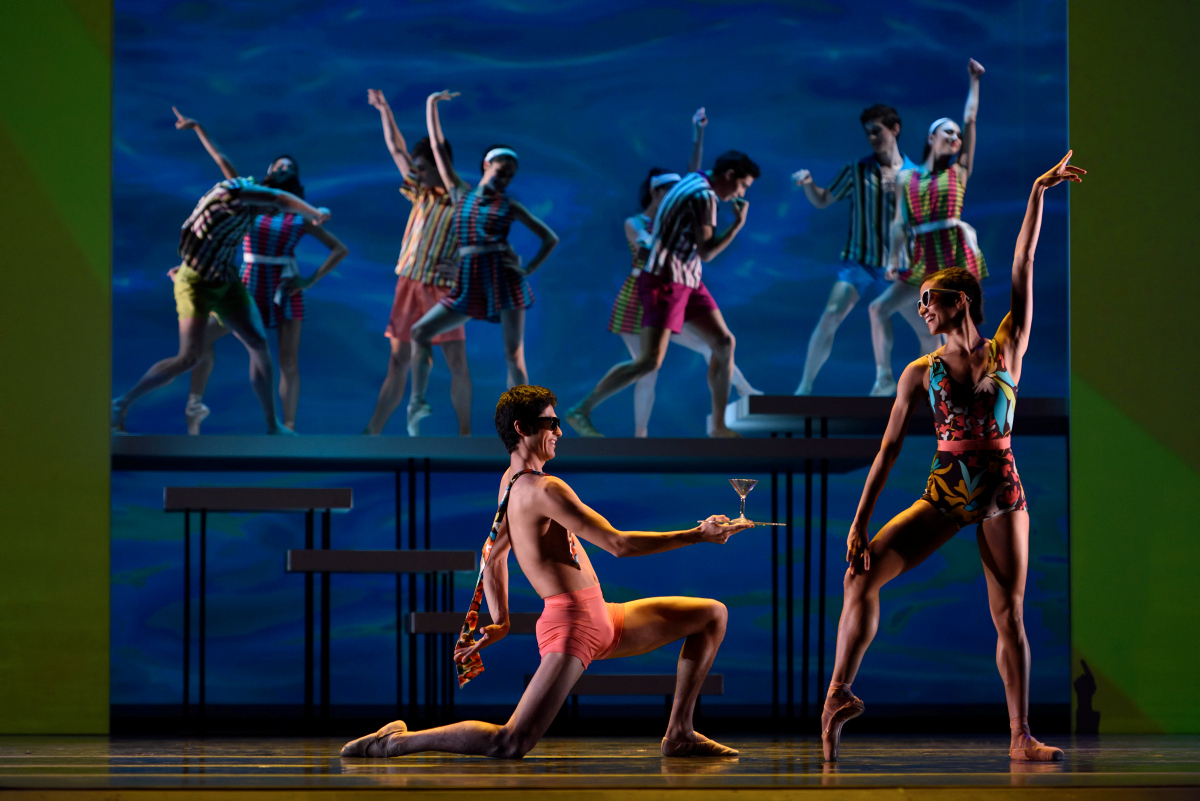 What Am I Seeing? SF Ballet Choreographer-in-Residence Yuri Possokhov's fan-favorite ballet Swimmer. Inspired by John Cheever's short-story The Swimmer, this ballet takes place in a series of vignettes as the titular "swimmer" travels not just from suburban swimming pool to suburban swimming pool, but from American story to American story. With moments pulled from J.D. Salinger's Catcher in the Rye, Jack London's Martin Eden, Edward Hopper's Nighthawks, Mike Nichols' film The Graduate, and Vladimir Nabokov's Lolita, this ballet is a surrealistic look at American culture through Russian Possokhov's eyes.
What Am I Hearing? A custom score by SF Ballet Orchestra member Shinji Eshima. Combining Tom Waits songs with an orchestral score, the music propels the narrative and lends a 1960s air to the whole ballet.
What Should I Look For? This ballet is not only choreographically compelling, but also makes use of stunning projections. Designed by local director and producer Kate Duhamel, these projections seem to meld with the dancers until you can't tell where the dancing ends and the film begins.
---
This was part of the 2021 Digital Season
Header Image: San Francisco Ballet in Ratmansky's Symphony #9 // © Erik Tomasson