Your Ultimate Guide to the Story Ballet Trio
Three Love Stories. Three Iconic Ballets.
What Is It? A chance to see San Francisco Ballet in three epic story ballets during the 2021 Season. 
Who's It For? Anyone who loves a good William Shakespeare adaptation (though these are closer to The Globe Theatre than to Baz Lurhmann), 1990s romantic comedies (think: mistaken identities, cliques, and happily-ever-afters), or wants to see the real-life Black Swan (no Natalie Portman, but still lots of drama!).
A MIDSUMMER NIGHT'S DREAM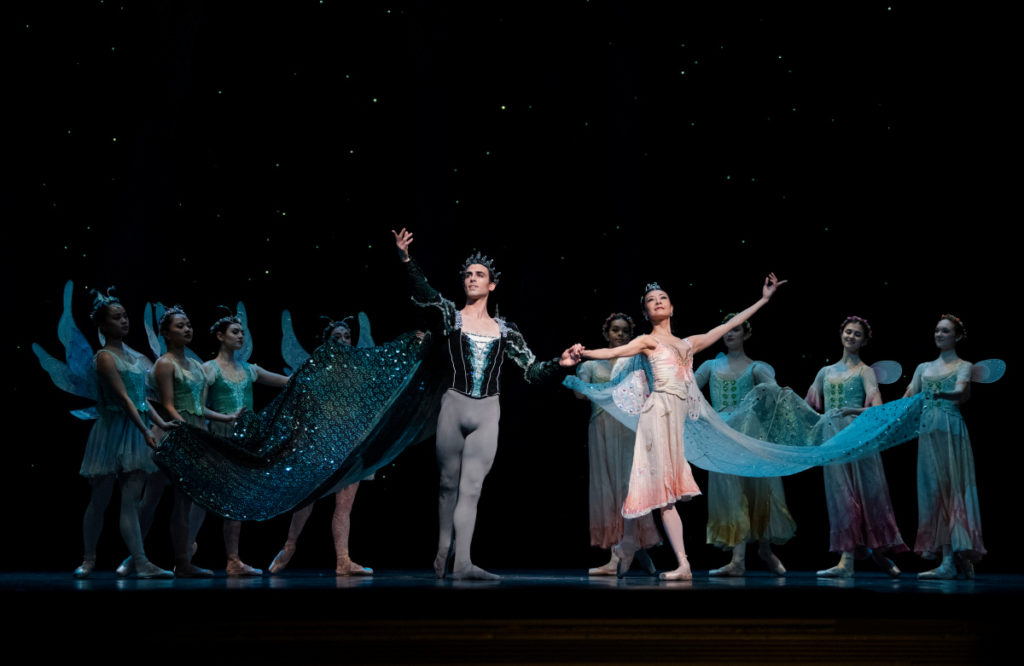 What Am I Seeing? A Shakespearean favorite making its triumphant return to San Francisco after a cut-too-short run in 2020. This 1962 work by George Balanchine was his first original full-length ballet and was quickly hailed as a masterpiece. Balanchine loved the original play—he could recite large parts of it in Russian—so the ballet sticks close to its inspiration, telling the story of four lost lovers in the woods, as well as of a royal fairy court made up of Queen Titania, King Oberon, and mischievous Puck. The narrative lends itself to a wealth of principal and soloist parts and gives ample opportunities for dancers to take on featured roles.
What Am I Hearing? Felix Mendelssohn's A Midsummer Night's Dream, interspersed with several of his other works. The overture was written when Mendelssohn was just 17, but the rest was composed 16 years later. The most famous part of the score is probably the Wedding March, which has had a life of its own ever since Princess Victoria used it for her 1858 wedding. But the score is full of delights beyond this familiar tune. In particular, it contains several vocal numbers, so audiences will get to hear live singers in the Opera House—always a treat!
What Should I Look For? Beyond the mischief caused by the fairies (and do note Balanchine's comedic timing), this ballet is really about love. But even once everyone is appropriately paired off, none of these characters seem to have the perfect relationship. That's left for two unnamed characters who appear in the second act's "Divertissement" pas de deux. In this pas de deux—one of Balanchine's most beautiful—you see a meditation on what perfect, pure, divine love might look like, something seemingly out of reach even for these fairytale creatures.
SWAN LAKE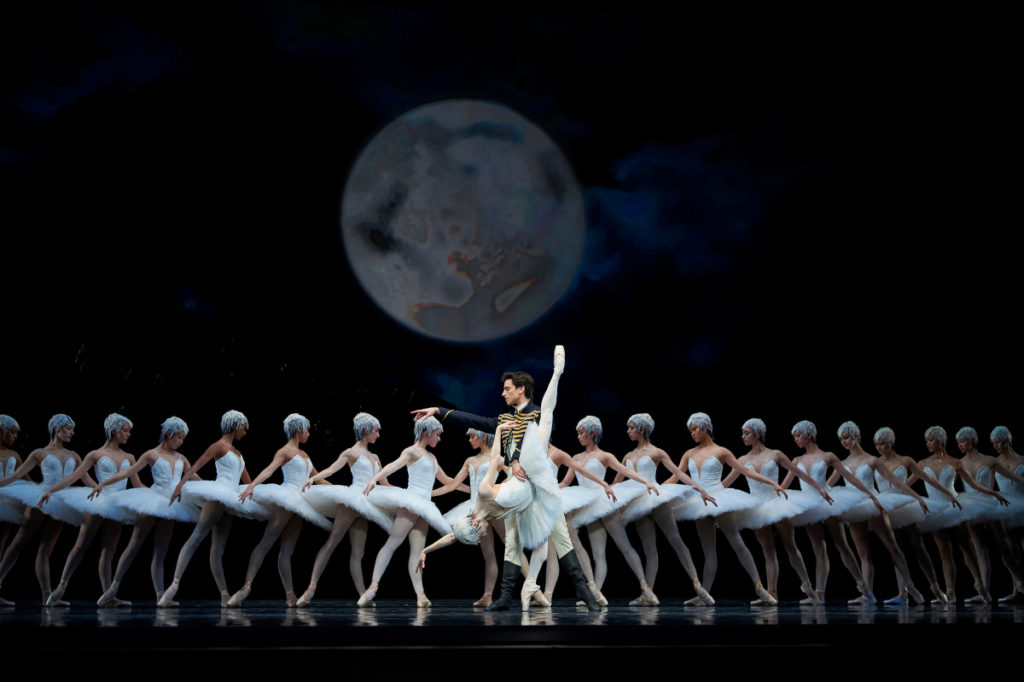 What Am I Seeing? Ballet's most iconic story, updated for the 21st century. Helgi Tomasson's 2009 production of Swan Lake is one of SF Ballet's most popular productions—and for good reason! High drama, thrilling dancing, and gorgeous music combine as Odette, cursed to transform into a swan during the day, falls in love with Prince Siegfried. But tricked by evil sorcerer Von Rothbart and his daughter Odile, Siegfried betrays her trust and tragic ends ensue.
What Am I Hearing? Peter Ilyich Tchaikovsky's Swan Lake, Op. 20. Written in 1875, theater legend goes that Tchaikovsky wrote this score after taking a trip down the Rhine River with Bolshoi Theater artistic manager Vladimir Begichev. Inspired by the castles along the shore, they conceived the story of Odette, Odile, and Siegfried. It's more likely that Tchaikovsky had been thinking about this ballet for several years by the time he wrote it; he'd worked on two other pieces that foreshadowed Swan Lake, including a short ballet score for his family called The Lake of the Swans.
What Should I Look For? The dual role of Odette/Odile is one of the pinnacles of a ballerina's career. The "White Swan" role of Odette needs to be soft, controlled, and loving. The "Black Swan" role of Odile requires steely technique, a commanding presence, and a sultry persona. For a dancer, often one of these kinds of roles comes more naturally, but here, she needs to perform both with only a fifteen-minute intermission in between. As for specifics? Look for Odette's solo in the second act—it's full of fluttering arms and extended legs—and for Odile's series of turns during the third act pas de deux. These 32 fouetté turns, in which the leg whips out and to the side to initiate the movement, date back to 1895 when Pierina Legnani first stunned St. Petersburg audiences with this amazing feat.
ROMEO & JULIET
What Am I Seeing? A heartbreaking tale of young love and loss set to one of ballet's favorite scores. Helgi Tomasson's Romeo & Juliet, choreographed in 1994, is one of San Francisco Ballet's greatest showpieces. This classic adaptation of the familiar story—two households, both alike, fair Verona etc—routinely brings the audience to tears.
What Am I Hearing? Sergei Prokofiev's Romeo and Juliet, op. 64. Written in 1935, this is truly one of the most celebrated scores in all of the ballet repertory. But that wasn't always the case. Prokofiev wrote this as his first piece upon his return to the Soviet Union, and he soon learned just how hazardous that decision could be. It wasn't actually performed until 1940 and by that point is was heavily altered (read: censored). The biggest change? Prokofiev's original happy ending for the young lovers was replaced by the more traditional tragic finale. You can read more about this score's convoluted history in this New York Times article from 2018.
What Should I Look For? Tomasson worked closely with fight director Marty Pistone to create all the fight scenes in this ballet. Look for how intense these scenes are and how carefully choreographed. The more chaotic they seem, the more precise they really are.
Header image: Sasha De Sola and Vladislav Kozlov in Balanchine's A Midsummer Night's Dream // Choreography by George Balanchine © The Balanchine Trust; San Francisco Ballet in Tomasson's Swan Lake; Misa Kuranaga and Angelo Greco in Tomasson's Romeo & Juliet // © Erik Tomasson